Mechanisms
26th ASEAN Plus Three (APT) Summit in Jakarta, Indonesia
2023.09.06
On September 6, 2023, the 26th ASEAN Plus Three (APT) Summit was held in Jakarta, Indonesia, under the chairmanship of President Joko Widodo of Indonesia. The Heads of State/Government of ASEAN member states, the Republic of Korea, Japan and the People's Republic of China attended the Summit. Secretary-General LEE Hee-Sup of the Trilateral Cooperation Secretariat (TCS), as well as ASEAN Secretary-General Dr. KAO Kim Hourn and ASEAN+3 Macroeconomic Research Office (AMRO) Director LI Kouqing were also in attendance.
The Leaders emphasized that since its inception of APT cooperation to tackle the Asian financial crisis in 1997, APT cooperation has made a remarkable progress responding jointly to various crises and challenges. They also reviewed the main progress of APT cooperation and discussed the future direction of the cooperative projects. The APT countries reaffirmed their commitment to further strengthen and deepen the APT process which plays a key role in promoting regional cooperation and addressing emerging issues. The meeting welcomed the good progress made in the implementation of the APT Cooperation Work Plan (2023-2027) and discussed enhanced APT cooperation in a wide range of areas. The Leaders also adopted the ASEAN Plus Three Leaders' Statement on Development of Electric Vehicle Ecosystem.
On regional and international issues, the Leaders stressed the importance of continued dialogue and efforts amongst all parties concerned in order to realize lasting peace, security, and stability in East Asia.
Before the Summit, SG LEE had a talk with the ASEAN Secretary-General Dr. KAO. ASEAN SG Dr. KAO congratulated SG LEE on his assumption of office and stressed the importance of the cooperation with the TCS. SG LEE expressed the appreciation for the ASEAN Secretariat (ASEC) to provide strong support for the TCS' participation in the APT Summit and extended sincere respect to Dr. KAO's outstanding leadership in promoting the development of ASEAN. SG LEE also emphasized that the APT cooperation would witness stronger momentum and broader prospects in the post-pandemic era, highlighting the necessity of making joint efforts to vitalize the RCEP for quick economic recovery in the region. Both sides concurred on making closer contact to expand the areas of cooperation.
SG LEE also attended the Opening and the Closing Ceremony of the 43rd ASEAN Summit and related Summits. SG LEE met with AMRO Director Dr. Kouqing Li in the opening ceremony for the ASEAN Summit. Both sides committed to closely follow the MoU and strengthen partnership via diverse projects and platforms.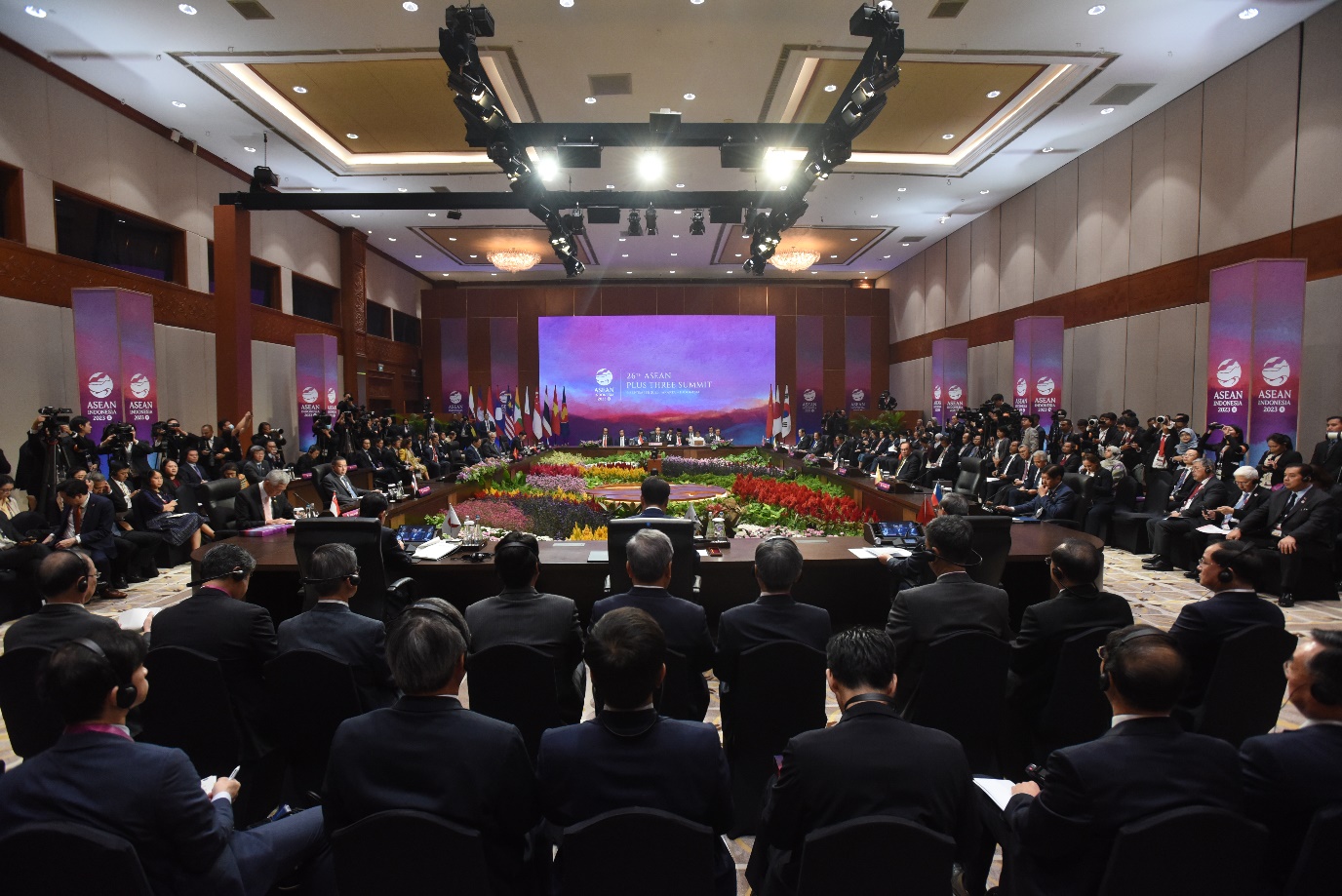 ▲26th ASEAN Plus Three (APT) Summit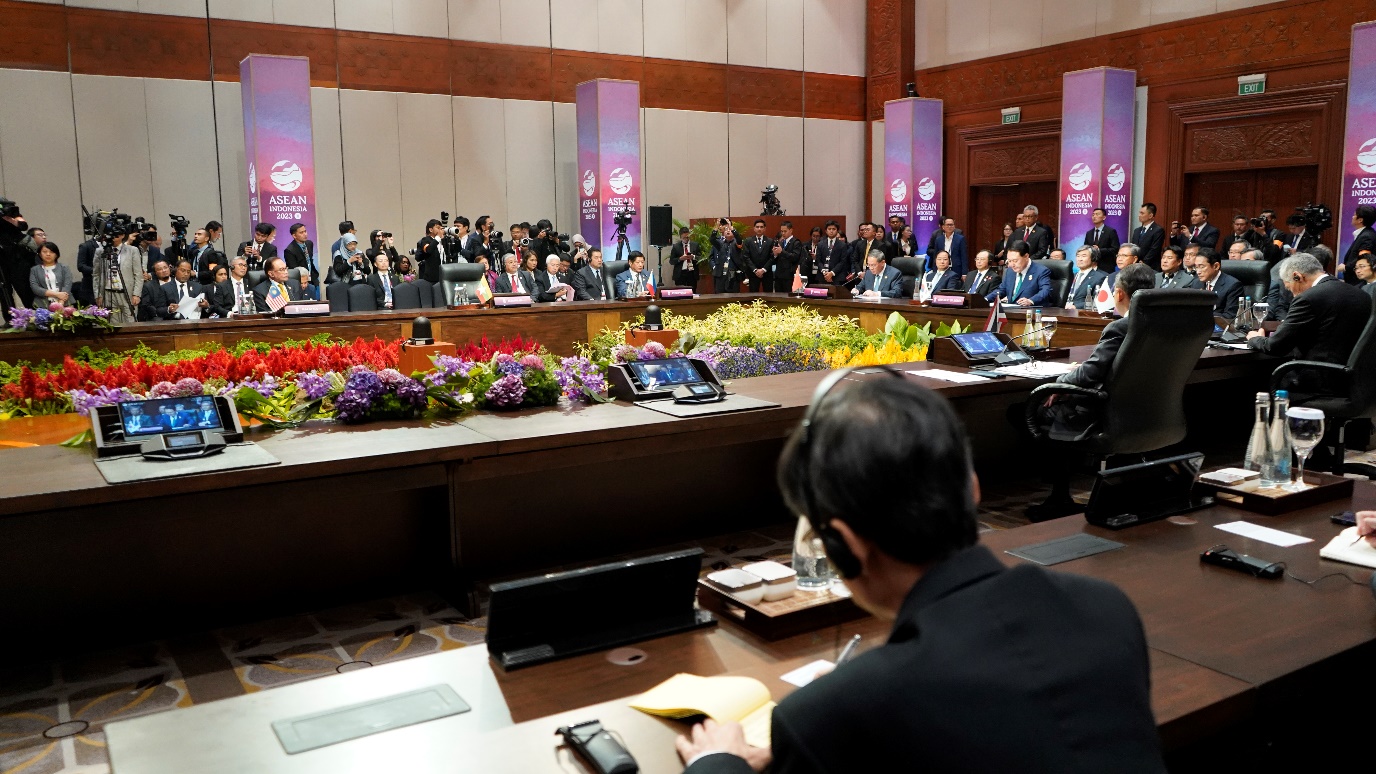 ▲TCS SG LEE attended the APT Summit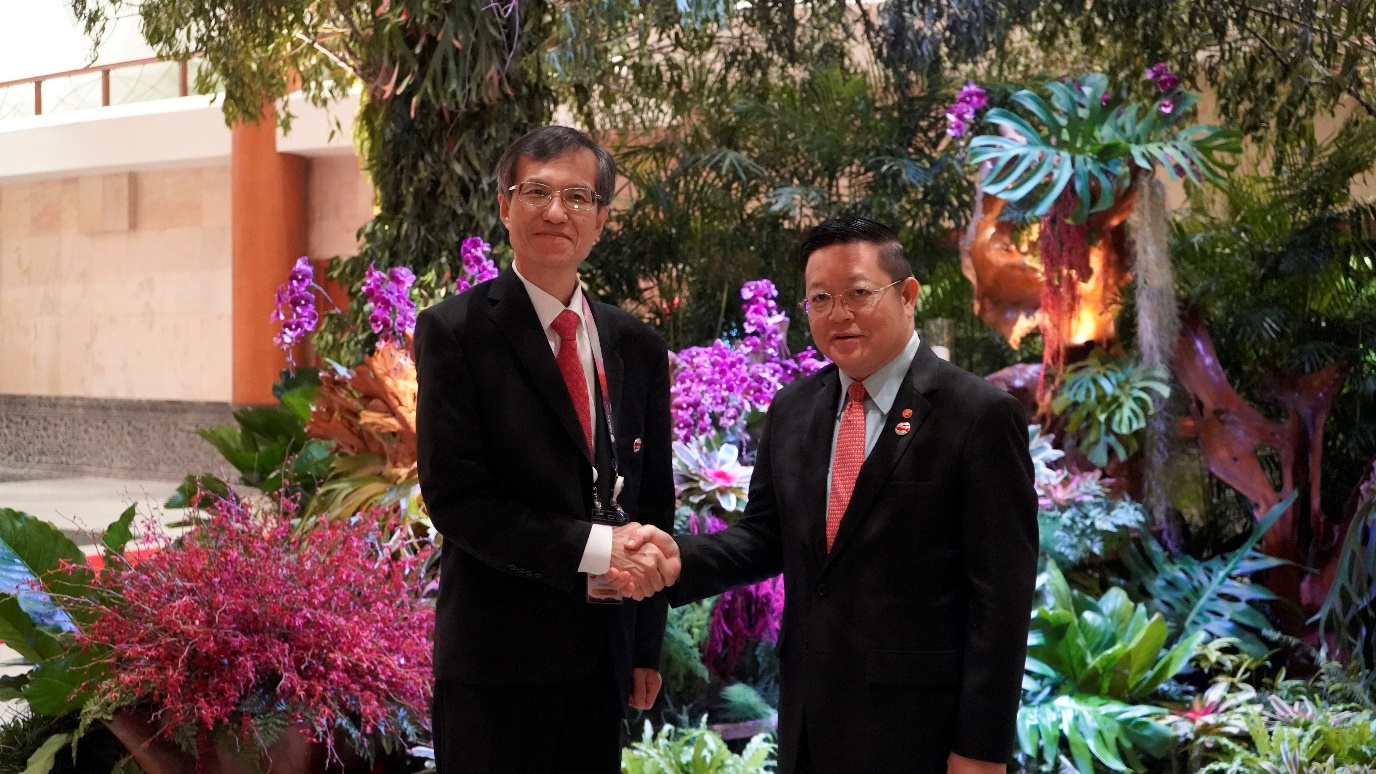 ▲TCS SG LEE met with ASEAN Secretary-General Dr. KAO Kim Hourn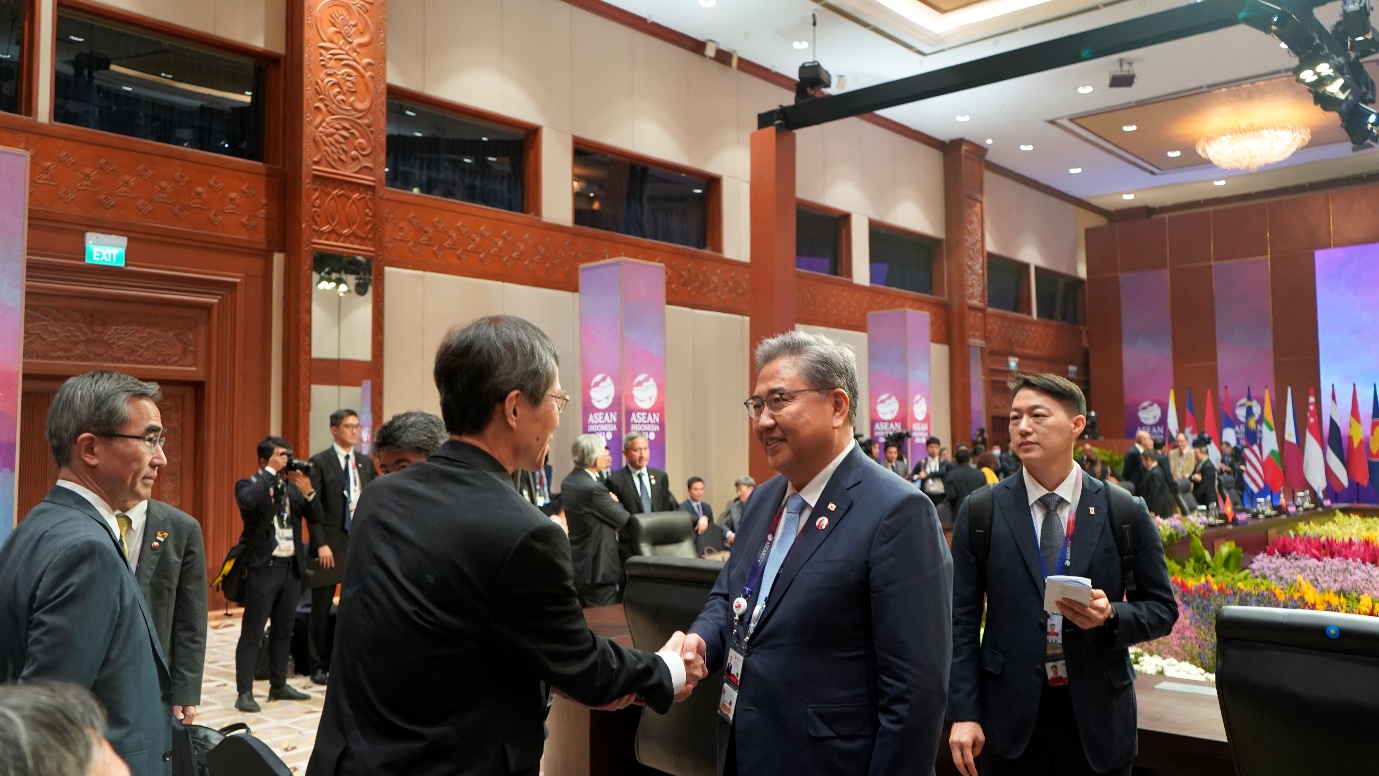 ▲SG LEE greeted H.E.PARK Jin, Foreign Minister of the ROK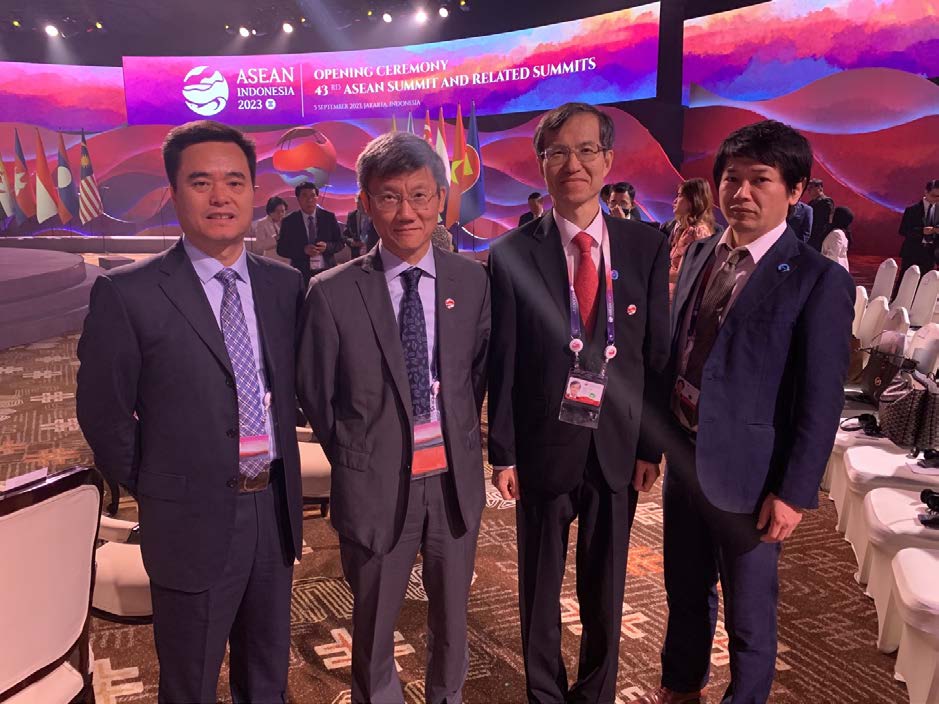 ▲SG LEE greeted ASEAN+3 Macroeconomic Research Office (AMRO) Director LI Kouqing