Others
TCS Consultative Board Paid a Courtesy Call on ROK Minister of Education
2021.11.24
On November 24, 2021, TCS Secretary-General OU Boqian, Deputy Secretary-General BEK Bum-hym and Deputy Secretary-General SAKATA Natsuko (collectively as the "Consultative Board") paid a courtesy call on Ms. YOO Eun Hae, Deputy Prime Minister and Minister for Education at Ministry of Education at Government Complex Sejong. Both sides exchanged views on the progress and prospect of trilateral cooperation in the field of education.
SG OU noted with appreciation that, with the Ministries' support, the TCS was able to participate in the ministerial mechanisms as a facilitator for follow-up measures, adding that the TCS would continue to seek ways to provide more substantial contributions to consultative mechanisms. Furthermore, SG OU shared the relevant projects and activities organized by TCS such as Trilateral Youth Speech Contest and Young Ambassador's Program that are particularly significant in terms of promoting mutual understanding and better historical recognition among the young generation of three countries. She also underlined the ongoing efforts made by the TCS in promoting CAMPUS Asia program through various means and establishing TCS Statistics Hub. To better promote these initiatives, she asked for the continuous support and guidance from the MOE.
Deputy Prime Minister YOO congratulated the 6th Consultative Board's assumption of the office and expressed her high expectations for the Board to continue playing the significant role to contribute to promoting trilateral cooperation in the field of education. The deputy prime minister also mentioned the 4th Trilateral Education Ministers' Meeting held in December 23 and sought TCS's further support for the successful meeting. She also acknowledged the efforts made by TCS to promote mutual understanding among the young generation through TCS projects, and in particular highlighted the Children's Storybook Exchange, noting its high level of interest and participation by three countries. Stressing the significance to provide opportunities to the children of the three countries with chances to naturally engage with one another and cultivate better understanding of each other at an early age, she expressed heartfelt gratitude and further expectation for TCS to continue provide support to promote such programs.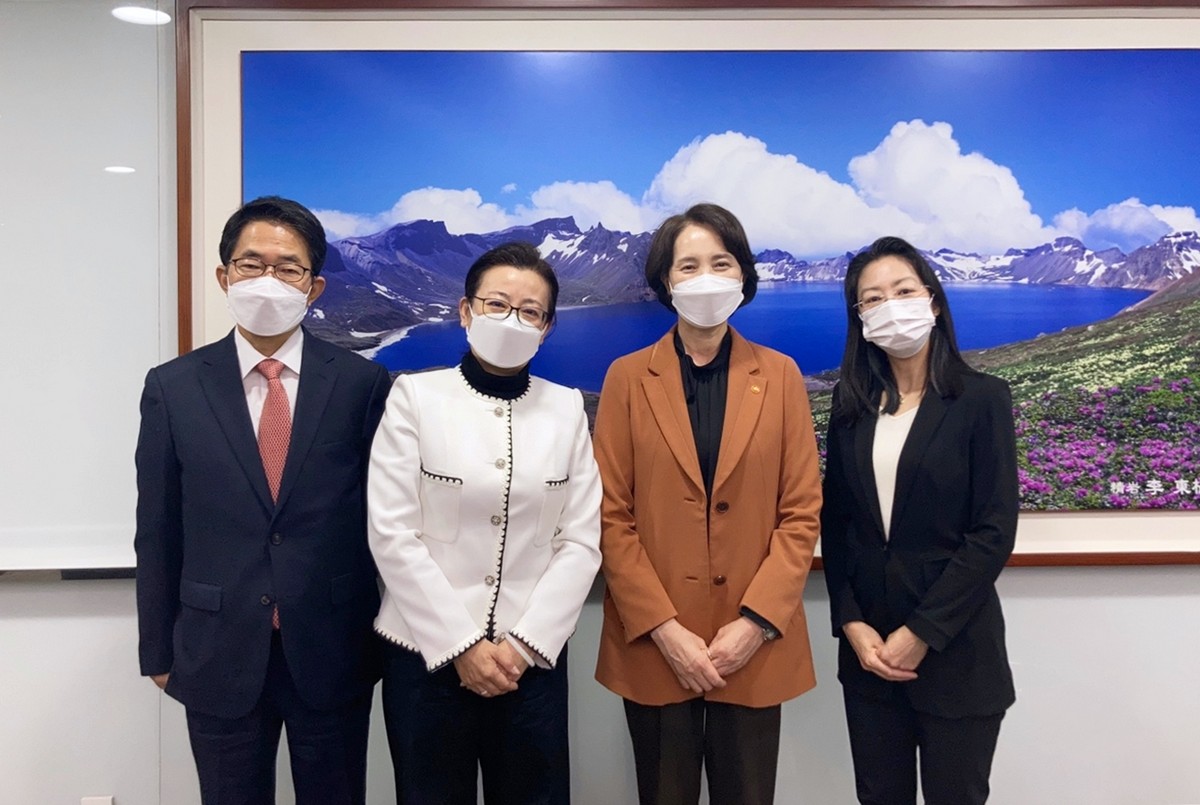 ▲TCS Consultative Board and ROK Minister of Education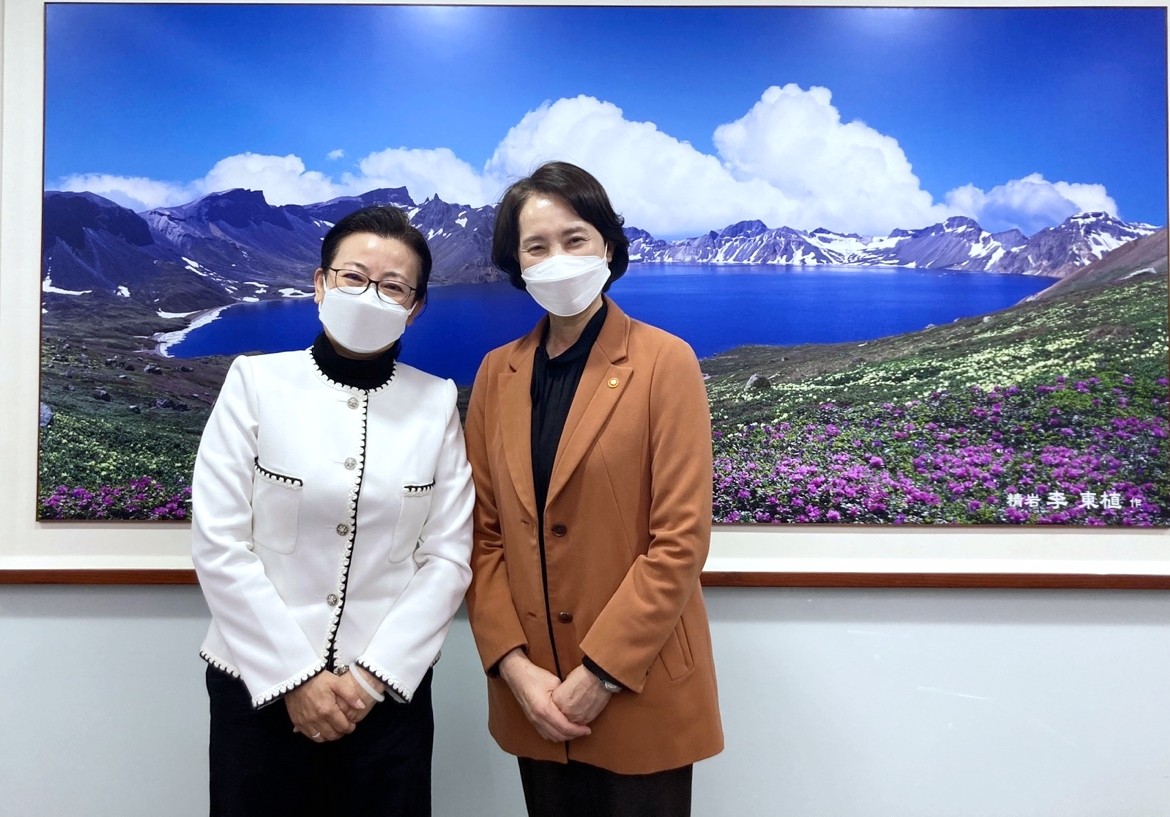 ▲Minister YOO Eun Hae and SG OU Boqian